Cinematographer with focus on fiction and documentaries
Austrian cinematographer Joe Berger developed a passion for film at a very early age. Born and raised in Munich he attended Vienna Film Academy in order to study film production.
2014 he moved to Hamburg, this time focusing on cinematography. In 2016 he graduated from Hamburg Media School with a degree as MA (Cinematography).
As cinematographer Berger's main concern is high quality storytelling, always keen to find a deeper and unconventional perspective for what has to be ›told‹.
His camera work is centered around making the tool almost invisible and focusing on supporting the story and the characters. He predominately works in fiction and documentaries. Joe Berger currently lives in Vienna and Berlin. ​
The Bubble
German Cinematography Award – Nominated, Germany 2022
BARQ Festival - Winner, Spain 2022
ROMY Kurier - Nominated, Austria 2022
Cigarbox Blues
German Cinematography Award – Newcomer, Germany 2017
Max-Ophüls-Price – Audience Award Shortfilm, Germany 2017
Wegiel Film Festival Katovice – Grand Prix, Poland 2017
The Migrumpies | Die Migrantigen
Max-Ophüls-Price – Audience Award Feature, Germany 2017
Nashville Film Festival – Audience Award, USA 2017
Where have you been | Wo warst Du
Giffoni Film Festival – 2nd Gryphon Award, Best Short Film, Italy 2016
Probation | Bewährung
Uni Shorts – Best Postgraduate Fiction Film, New Zealand 2016
Corto Genial Festival – 2nd Award, Spain 2016
The Outcasts | Die Ausgestossenen
Shortynale – Best Short, Austria 2015
FILMZ – Best Short, Germany 2015
Akut Amberg – Best Short, Germany 2015
Hagener Short Film Festival – 3rd place, Germany 2015
Eastleigh Film Festival – Best Short, England 2015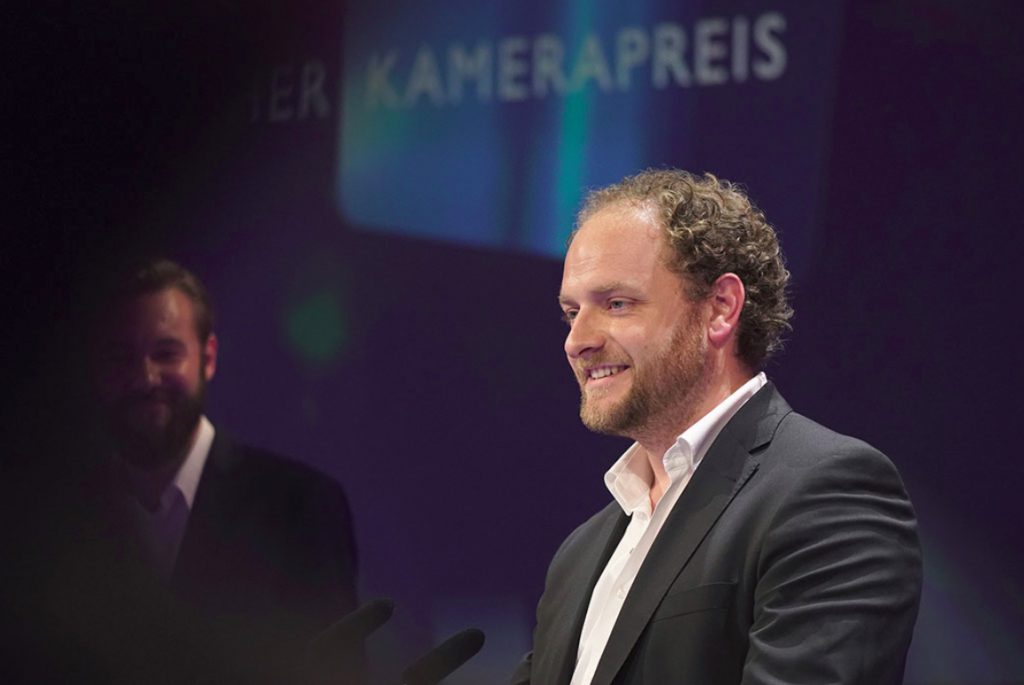 German Camera Award
"Joe Berger's camera for the film "Cigarbox Blues" convinced the Board of Trustees of the German Camera Award by finding independent stylistic elements of image composition for all phases of the film and by creating a unifying visual level through the cadrage, the continuous colour scheme in yellow-green and earthy red tones and the contrasting lighting design.

The camera surprises with unusual angles and movements. At the beginning the subjective camera is very artistically enhanced by the use of blur and tilt- and shift-lenses. The light is consistently guided from a natural light direction, whereby the desired colour climate is always maintained and intensified."
(Statement of the Board of Trustees)
Copyright © 2023 Joe Berger, Cinematographer